Goal Back to Top
The goal of the MS Futures Group is to envision and realize philosophical, economic, and technology-aided futures that have a widespread beneficial impact on humanity.

Bio Back to Top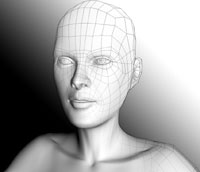 Melanie Swan is a blockchain economic theorist, philosopher, and science and technology innovator at the MS Futures Group. She founded the Institute for Blockchain Studies in 2014, and the participatory medicine research organization DIYgenomics in 2010. Ms. Swan's educational background includes an MBA in Finance and Accounting from the Wharton School of the University of Pennsylvania, an MA in Contemporary Continental Philosophy from the Centre for Research in Modern European Philosophy at Kingston University London and Université Paris 8, and a BA in French and Economics from Georgetown University. She is currently a philosophy graduate student at the New School in New York. She is a faculty member at Singularity University and the University of the Commons, an Affiliate Scholar at the Institute for Ethics and Emerging Technologies, and an invited contributor to the Edge's Annual Essay Question.
Ms. Swan enjoys creating new solutions for improving the ways we do things in the world. Her career has focused on philosophy, research, finance, and entrepreneurship, including founding a technology startup company, GroupPurchase, which aggregated small business buying groups. She served as Director of Research at Telecoms Consultancy Ovum RHK, and previously held management and finance positions at iPass in Silicon Valley, J.P. Morgan in New York, Fidelity in Boston, and Arthur Andersen in Los Angeles.
Ms. Swan serves as an advisor to research foundations, government agencies, corporations, and startups and is active in the community promoting science and technology, and opportunities for women. She designs professional and educational simulations, including "Discontinuity Futures," "Being an Entrepreneur" and "The Trader's Pit." Ms. Swan is the former Treasurer of San Francisco-based non-profit Equal Rights Advocates, an Advisory Board member of the Foundational Questions Institute, Lifeboat Foundation, and Accelerating Studies Foundation, a presenter at the Expanding Your Horizons math and science conference, and co-moderator of the Philadelphia and Boulder Future Salons. Ms. Swan speaks French, Spanish, and Portuguese, and enjoys reading, international travel, running, meditation, and kick-boxing.

Board, Advisory and Other Affiliations Back to Top

Employment Experience Back to Top

Consulting Clients Back to Top

Education Back to Top